by: Ernesto Comodo
For the vast majority of consumers, discovering discounts, coupons, and other deals is an integral part of the overall eCommerce shopping experience.
A recent study shows that a stunning 97% of consumers (eCommerce and otherwise) say they look for deals while they shop and 92% saying they are always on the lookout for promotional offers. In this article, I will dig deep into the best practices for creating effective special offers and coupons for your eCommerce site that will bring you brand awareness, engagement and conversions.
First I would like to state that even though an alarming amount of consumers look for an offer, special offer campaigns are not good for every company. Before creating a sale look into your brand promise and target audience if a special offer is right for your brand.
The Three Main Cons When Using Special Offers
Decreases Profit Margin
Could attract the Wrong Clientele
Can Decrease Perceived Brand Value
Most luxury brands don't like to be associated with sales as to not decreased their Brand perceived value. Instead they will use a scarcity, outlet stores to sale their overstock or as an investment strategy.
Louis Vuitton does not have an outlet store as their other luxury brand competitors instead they will limit their product quantity with limited production.
If you're eyeing one of their designs — especially when it comes to limited edition accessories — buy swiftly as they quickly sell out.
Also, remember that any department store that carries Louis Vuitton will, almost certainly, exclude the brand on their storewide sales.
The Chanel quilted flap bag has been deemed a smarter investment than a piece of real estate because of its ever-increasing value, it's not smart to wait for a sale.
These bags go up in price every few years and unless you're going to buy used, there is never a deal for them.
Apple is a brand built on newness and urgency, so while their products never go on sale, you can get a discount for trade-ins or upgrades which keeps customers loyal. For Tesla, there may have been a recent price drop on Models X and S, but in general, Tesla's are sold at list price with no end-of-year or seasonal discounts, their focus is more on the novelty and innovative technology.
On the other spectrum, discount stores will rarely go on sale. Dollar Tree, 99¢ stores … don't discount because if you're paying a dollar for something, it's not really possible to pay much less.
Benefits of Using Special Offers and Coupons
Now if your brand does not fall in the categories mentioned above, creating a Special Offer and Coupons campaign can be a great benefit for your brand. Some of the pros of these strategies:
Increase Conversions & Customers (Remember 97% of consumers look for a deal)
Increase Customer Acquisition
Increase Customer Retention
Minimize Loses
Increase Conversions & Customers
Being provided discounts and promotional offers makes consumers more likely to convert.
A recent report by Shopify noted that eCommerce vendors that actively provide discount codes to customers are 8x more likely to make a sale than those that don't. Going along with this, RetailMeNot also found that 67% of consumers report making an unanticipated purchase after being presented with a discount offer. That, is perhaps the main reason to offer a discount in the first place:
Adding that little bit of value that tips the scales and gets a hesitant prospect to convert.
Increase Customer Acquisition
Offering discounts is a key way to attract brand new customers to your brand.
In fact, the same survey from RetailMeNot found that 80% of first-time customers report being swayed by a targeted discount of some kind. By providing discounts and other offers to your soon-to-be customers, you take away some of the risk factors that may be holding them back from diving in with your brand. More than just "taking away" the risk, you actually assume it for your new customers (in that you're selling at a loss in exchange for their business).
In turn, this helps strengthen the trust these newbies will have in your brand from the get-go—and will set the stage for the long-lasting relationship to come.
Increase Customer Retention
Speaking of long-lasting relationships, offering discounts to your loyal customers is an effective way to thank them for their ongoing support—and to keep them coming back for more.
As Merkle explains in its 2019 Loyalty Barometer Report,
"61% of consumers say that the most important way a brand can interact with them is by surprising them with offers or gifts just for being a customer."
While this, of course, can be taken to include freebies and other physical gifts, the importance of providing targeted discounts and offers to your most valuable customers cannot be overstated. Whether you do so via structured loyalty programs or on a more sporadic basis, your best customers should be among the first people you think of when creating a new promotional campaign.
Minimize Your Loses
Another key benefit of providing discounts and similar offers is that it allows you to minimize losses accrued through unsold inventory.
We see this all the time: "Year-old" automobile models immediately drop in price once the new model comes up. Soon-to-expire meat and produce often goes on sale at delis and grocery stores. Poorly-selling products get offloaded at bargain-basement prices.
By offering certain prices at a discount, you can cut your losses—and perhaps recoup some of them, as well. This also allows you to free up precious inventory space, which can then be filled with new and more in-demand products.
Strategies for a Successful Discount and Coupon Campaign
Generally speaking, the structure of most promotional offers seems pretty straightforward:
The customer does X, so they receive Y.
While this may be the gist of the offers we most often come across, a lot goes on behind the scenes that lead a company to provide a specific offer, to a specific audience, at a specific point in time.Let's take a look at some points you should consider when creating a promotional offer.
Have Clear and Specific Goals In Mind
From the moment you start planning a promotional offer, you need to have a clear idea of what you hope to accomplish. You never want to offer a discount or any other freebie "just to see if it works."
Setting clear goals for a promotional campaign will allow you to narrow down who you intend to target, and how you intend to engage them.
For example, if you're aiming to acquire new customers, you'd create an offer specifically targeting those who have yet to make their first purchase.
If you're trying to increase your customers' average order value, you might provide tiered, threshold-based offers.
If increased retention and/or purchase frequency is your goal, you might offer your customers a loyalty punch card (physical or digital). The goal, of course, is to keep your customers habitually coming back to your site—and doing so more frequently.
Going a bit further, you might also develop a fully fleshed-out loyalty or membership program, in which customers are incentivized to engage more with—and purchase more from—your brand.
By setting a clear purpose for your promotional campaigns and offers, you'll ensure that both your company and your customers benefit from the engagement.
It's also important to have a clear understanding of the key performance indicators you hope to improve through your promotional campaigns. Reason being, your goals in these areas will determine the value you offer your customers through a given promotion. (Remember: Getting your customers engaged in some way is merely a means to your true end; Improving your bottom line.)
Failure to go through this process can be detrimental in one of two ways. On the one hand, providing an offer that's worth way more than what you stand to receive from the customer will lead to a loss for your business. On the other hand, providing an offer that's of little value to your target customers will likely fail to engage them.
That said, it's vital that you drill down the numbers on every promotional campaign you create to determine the optimal discount or offer to provide.
Target Specific Segment
As with all marketing initiatives, you should have a clear idea of who you are targeting with every promotional offer. Yes, in some cases you will opt to create an audience-wide offer—but that doesn't mean this option should be your "default" choice. Whether you decide to target your entire audience or just a specific segment, it needs to be a conscious decision based on the goals of the campaign.
Now, this doesn't necessarily mean you need to exclude those who fall outside of your target audience. For example, while Best Buy's "Back to School" sale is aimed at high school and college students, the discounts provided are applicable to all Best Buy customers.
Timing ad Scheduling
In order to optimize audience engagement with your promotional offer, it needs to be presented at a time in which they're most likely to want to engage with it.
In simple cases, this means taking advantage of events and holidays that often spur conversions. For example, offering a back-to-school sale in July makes sense, as it allows parents to prepare their children for the new school year. The same goes for Black Friday and the ensuing holiday season, as well as any other more consumer-heavy time of year.
Timing is important when creating promotional campaigns that aren't tied to events or holidays, as well. Whether running a two-week campaign or a 24-hour flash sale, it's vital that you time your promotions strategically in order to maximize engagement.
Again, the timing of a given campaign should always be chosen intentionally, so as to optimize your chances of reaching your overall business goals.
Terms and Conditions
The conditions of an eCommerce promotion serve to explain the offer in full.
Generally, the conditions of a promotion define:
• To whom the offer applies
• What the customer must do to access the offer
• The customer-facing schedule of the promotion
For example, a retailer may offer a 10% discount to first-time customers who purchase $50 or more worth of products by July 31st.
Conditions also dictate any exclusions that may apply, as well. Using the above example, the retailer might include terms stating that certain brands will not be subject to said 10% discount.
Clearly defining your promotion's conditions is vital, as it allows your customers to know exactly how they can go about taking advantage of your offer and you'll be more likely to attract the audience you intended to.
Conclusion
If an Special offers or Coupon campaigns algins to your brand promise, it can be a great strategy to create leverage, increase sales, and retain loyalty from customers. Remember that whenever creating a campaign; have clear objectives / goals and never give away discounts for the heck of it, always get something in return. It can be an email address, a referral, purchasing a certain amount or certain product. Be creative.
Lastly, make sure you have clear messaging and clear terms and conditions; the last thing you want is to turn this into a headache getting unwanted clientele and having to explain that the offer is not applicable to them.
If you have created any successful special offer or coupon campaigns please share your offer and results in the comments below.
---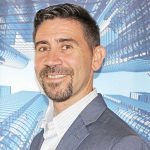 Article Written by Ernesto Comodo
Creative Director of 907K Marketing , Co-Owner of eBiz Marketing Academy and Marketing Director of LA South Chamber of Commerce.
15+ years of experience working in Marketing, is a Shopify Partner and Google Ads Partner.
ernesto@907k.com