by: Ernesto Comodo
Rule of thumb, I ask my clients before choosing a channel for marketing, in what channels can they find their target audience?
When it comes to Facebook the answer is a big probable yes. When it comes to which social networks people use, Facebook dominates the list. Americans use Facebook the most, with Instagram also a company owned by Facebook in second place (if you don't count YouTube as a social media platform but that is for another discussion).
Facebook has a massive 2.8 Billion active users, almost 1.5 billion whom are active everyday. With that amount of reach, you can find marketing opportunities for just about any industry. No matter what age group you're targeting, there will be more than enough of those users on Facebook.
In this article, we will go over on what you need to know to begin marketing on Facebook with:
---
Market with Facebook Pages
Like a personal profile, a Page is the hub of information for your brand, be it a company, product, service, or even expert or celebrity.
There are a few key differences between pages and profiles. To connect with someone as a personal profile, you'll both need to confirm the friendship request. Versus a Page is open to the public and anyone can like and follow you. On a personal profile you are limited to 5,000 friends versus a Page is unlimited.
If you are using a personal profile page to promote your business; STOP and create a Facebook Page ASAP. There is no way to transfer your friends from a personal profile to a page so the sooner you do the easier it will be in the long term.
Tip: once your audience follows you let them know to select the option to view posts first. Otherwise, it's likely they won't see the updates because Facebook wants Pages to boost posts (pay) for more visibility and reach.
Tip: the profile picture for a business page, should in most cases be of your logo. Make sure you have a version that can be legible small and stacked to fit on the profile circle. The cover image – is up to you and your business. We suggest using an image that shows the values of company, show employees, products, some can even put text such as your vision, an uplifting quote or even contact info.
About Section
The "About" section is prominently placed right below your company logo.
This is your chance to tell anyone coming to your page what your business does.
It's short, so don't try to fit everything in. Just the basics are best.
In the full about section, make sure to include more details.
Explain what your company does, why you're different, and other interesting facts. If you can, take the time to write it specifically for your Facebook audience. But if you are limited in time, you can just copy the text from the "About" page of your website.
Be sure to fill in all of your data under "Basic Info." Ford does a great job including their highlights and contact info on their info page. If you have a physical business, you can add a few more features like location and hours.
Tip: Try to keep your tone friendly and informal. A casual tone usually works best on Facebook.
What to Post
What you post to your wall will show up in the news feeds of everyone who has "follow" your page, just as it does when you post something to your personal profile. Make sure what you're posting is useful to your fans/customers.
Major brands like Apple usually only post things they know will be interesting to their fans, like unique video ads, or product announcements.
Here are some ideas of things you might want to post:
Links to articles related to your company or industry
Links to your blog posts
Coupon codes for fans to save on your products
New product announcements
Links to online tools your fans might find useful
Customized videos that will appeal to your audience
Again, make sure that your posts are helpful and/or interesting. Also, don't post more than a few times each day unless there's a special event going on. Spam is one of the quickest ways to lose fans. If you do nothing but send out promotional blurbs about your company, without ever adding anything of value, then you're going to have a hard time getting and keeping fans. Before you send out an update, ask yourself if it honestly adds value to the conversation. If it doesn't, don't send it.
Study your statistics and results
Facebook Insights offers some great analytics for pages. Pay attention to them. If you see a big surge in fans (or a drop off), look at what you've posted recently and see if you can figure out a reason for the trend. Then, post more of that kind of content (or less, if you're losing fans).
Tip: If you also use Instagram create an account with business.facebook.com
From here you can get insights, and respond to messages of both platforms in one place.
---
Facebook Groups
Nearly 1.7 billion Facebook users participate in Facebook Groups. Depending on your business it can also be a good idea to create a group or even multiple groups.
Facebook groups are similar to discussion forums, but with additional features that pages and profiles have (like a timeline). You can create groups related to your industry or product offerings as a way to reach out to potential customers.
The great thing about Facebook Groups is that they tend to have high levels of engagement. On the downside, they can be very time-consuming. To manage a Page you might only need to check in once a day (maybe less), with a Group, you'll want to constantly monitor discussions, post questions, and manage members—perhaps multiple times per day.
Tips for Starting a Successful Group
Decide on the who, what, and why of your group
Next, think about what you will provide in the group.
Create a description and a pinned post that sets expectations. When it comes to setting expectations, be deliberate. Set your boundaries, Facebook users, will misuse the group as much as you let them.
In your description, include:
Who you are

What the group is for

Who the group is for (and who it's not for)

Your rules and expectations

Weekly events (if you've already decided on any)

Get the word out
Now that your group is up and ready to go, it's time to actually find your new BFFs and bring them in. Share about your group (where appropriate) in other Facebook groups. Email your list about it. Write a blog post about it. Add it to your social media profiles.
Do whatever you can think of to spread the word that you've launched a brand new Facebook group.
Tip: Don't let the fear of having a small group hold you back. Small groups often feel more intimate, get more engagement and can get you a lot more results if you have the right members on the group. Is not about the quantity but the quality of a group.
Make a 'red velvet rope' for your group
Only allow legit members into your group.
Follow these rules when deciding whether to allow someone into your group:

They need to have a Facebook account that's at least a month old. (After all, how many real people do you know who just joined Facebook?)
Their picture needs to be of a real looking person
If someone seems questionable, don't let them in. Or message them and check them out ahead of time. Your group quality is determined by the people inside, so make sure they're not spammers.
Launch your group with an event
Create a free challenge that takes place inside your group. When people join with a specific purpose and a guided format for engagement, they are much more responsive and ready to connect.
Rally some group leaders
It kind of sucks when you're the only one posting in your Facebook group.
That's why it's important to recruit a few group members to get the ball rolling.
Reach out to a few members and ask them what they're looking for in a Facebook group. If possible, get on the phone with them and have actual conversations. Invite them to become group leaders. Encourage them to ask questions and start conversations. When other members see that you're not the only one in there, they will come out as well.
Host regular events
Regular events give your members a reason to jump into the group.
Events can include:
Leader led conversation threads
Opportunities for them to get their content out there (like social media sharing threads)
Twitter chats
Facebook Live Q&A sessions
Free challenges
Tastefully sell your offerings
In your group description, you may want to include something like, "As a member of this group, you'll be the first to learn about my new offerings."
That way, group members won't be surprised when you occasionally sell something.
Attach your group to your page under settings.
---
Facebook Events
Facebook events are the perfect way to get users' attention and keep it.
Most people have their Facebook events connected to their calendars. This means you can keep your audience in the know without doing much leg work.
No matter what kind of virtual or offline event you're planning, these tips can help you create a successful Facebook event.
1. Give your event a unique name
First and foremost, your Facebook event should have an official name.
If you're having a happy hour, don't just use the title "Happy Hour." Come up with a fun and attention grabbing name like Frappy Hour at Starbucks.
Not only does naming your event help it stand out, but it also makes it easier for people to remember and talk about with their friends.
2. Write a clear & thorough description
Your description is where you'll give important details for your event such as pricing, special guests and the schedule. This section isn't just for dry information though: just like any copy in your Facebook marketing strategy, make sure your writing is compelling and highlights the appeal of your event.
Now that many events are held virtually, the description is also a great way to
clarify the entire registration process, including what kinds of confirmation and calendar invites guests can expect, and what content will be available on-demand after the event.
3. Use Facebook's recognized venue locations
When you're creating Facebook Events, you can put an exact location for where it will take place. You have the option of entering an address, or you can enter the name of a venue on Facebook. Start typing the name of the venue, and Facebook will autocomplete it with suggestions.
4. Use an eye-catching event photo
Facebook Event photos should compel people to want to find out more.
That means your photos should be eye-catching and relevant. For company events, this might mean using your logo, brand colors, or even incorporating some text that helps highlight the purpose of the event.
Since your event photo can be displayed in multiple places such as the News Feed and upcoming events section, you need an image that will look great when it's resized. Facebook frequently updates recommended image sizes keep up with refreshes to both mobile and desktop experiences checking on Facebook
5. Use keywords for tags
Optimize your Facebook Event by including relevant keywords in your tags section.
Don't limit yourself to just branded keywords. If you're hosting a music concert, you could include the genre as a tag. Start typing relevant keywords and Facebook will give you suggestions. You can always check Google Trends to see what are hot keywords or hashtagify.me to find out the trending hashtags. Adding tags allows Facebook to recommend your event to users based on their interests, so fill out as many as possible.
6. Manage permissions for posting on your event
When you're creating a public event, you have the option to only allow hosts to post in the event's discussions. But a word of caution: the more active the event looks, the more excited people are going to be about it. It's difficult to spark conversation when people aren't allowed to post on the event page.
You can also post additional information to the event discussions before and after, to help drive interest or activate leads gained from the event.
Making the wall public also allows you to answer questions. Since the posts are public, the event wall serves as a FAQ section for other people that have questions.
Be active. Whether it's a question or general comment, reply to each post. Invite your co-hosts to answer questions as well to create a sense of community.
Also consider adding a co-host so they can add it to their calendar and promote it too.
Your co-hosts can be Facebook friends or other pages you admin.
7. Set an end time
This tip will help people plan ahead, and also keep you organized. A start date and time is required for Facebook Events, but setting an end time is optional. As a result, it's easy for brands to overlook it.

Setting an end time is particularly important if your event will span multiple days. 
If you only set the date the event starts, Facebook will automatically set your event to end three hours after the starting time.
8. Promote your event outside of Facebook
Don't limit your promotional efforts to Facebook? Spread the word about your event across all of your social media channels, your website and even offline. Your Facebook Events page will serve as the information hub where people can learn more and get specifics.
9. Schedule events in advance
Not everyone can have success with spontaneous events like a celebrity.
The earlier you can get your event on your Facebook page, the better.
Not only will it give you more time to promote, but your followers will be able to look at what you have coming up and plan accordingly.
List upcoming events in advance to build a fully fleshed-out calendar on the
events tab of your Facebook Business Page.
This can help you organize recurring events, such as weekly or monthly chats and seminars, or highlight events taking place in multiple franchise locations.
10. Create a sense of urgency
In order to get people extremely excited for your event, create a sense of urgency.
People will be much quicker to attend or accept your invitation if they feel like they'll miss out if they wait. You can create a sense of urgency by limiting the amount of available tickets, setting a RSVP date or offering an early bird special.
Plus, these are all tactics you can apply to multiple parts of your overall event page, including the description or highlighting the urgency in your photo.
11. Host a Paid Event
Game night, thrivia, game prizes, exclusive content
Paid online events is one of the newest features on Facebook events, it works with the live video, whether that's  Facebook Live or a third-party site. Each option allows you to livestream your event while providing different benefits. 
If you use Facebook Live, only people who have purchased access through your event page will be able to attend unless you extend an invitation for free access. They will also be able to rewatch the event after it ends. Note: if you use a third-party site to host your paid online event,  people who miss the event won't be able to rewatch after the event has ended. 
Tip: There is zero fees on Paid Online Events You will keep 100% of the revenue you earn from paid online events (minus applicable taxes) through June 2021.
Facebook Paid Event Rules
Events must be live and showing parts of pre-recorded videos must be disclosed
If you plan to show pre-recorded videos during the event, include that information in the event description and specify the length of each video. Pre-recorded videos should not be shown during a paid online event if they were not disclosed in the event description.
Rescheduled events may result in refund requests
If you change the date, time, or description of your paid online event after it's published, registered attendees will have the option to request a refund.
Follow policies of third-party video conferencing platforms
If you use a third-party video conferencing platform, such as Zoom, you must comply with their community guidelines. Paid online events on third-party video conferencing platforms are not eligible for monetization if the event would not have been eligible for monetization on Facebook
Prohibited Behaviors
The following behaviors may trigger reduced or restricted monetization for your event:
Collecting user data
Promoting unproven medical treatments
Events primarily for minors
Showing pre-recorded or on-demand videos – no live content at all is what's prohibited
Playing copyrighted music, unless it is your original creation
Content or behavior that violates our rules for monetization
---
Conclusion
No matter what type of business you have, Facebook has enough different marketing options that you can tailor your marketing efforts to fit your company, your budget, and your time constraints.
It does take some time to get to know all of its features, but it's worth it. Facebook is the biggest social platform, and every day it becomes a more indispensable part of social media marketing.
If Facebook is not a current part of your marketing strategy, it should be. Set aside some time to tinker around. It does take some time to build a sizeable audience, play it long term, like anything, it takes practice to get good at it. If you need any additional help you can always contact me.
---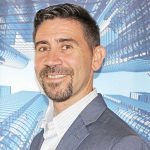 Article Written by Ernesto Comodo
Creative Director of 907K Marketing , Co-Owner of eBiz Marketing Academy and Marketing Director of LA South Chamber of Commerce.
15+ years of experience working in Marketing, is a Shopify Partner and Google Ads Partner.
ernesto@907k.com