by Ernesto Comodo
What is Green Marketing? According to the American Marketing Association, 'green marketing is the marketing of products that are presumed to be environmentally safe.  Few people that work in sustainability prefer the term responsible marketing or even ethical marketing. Regardless, Green Marketing is still a popular term to define a company that brands itself, a product or a service as beneficial to the environment and our society.
As society becomes more concerned with the natural environment, businesses have begun to modify their behaviors in an attempt to address society's new concerns. Research has also shown that consumers prefer companies that uses Green Marketing terms in their advertisement versus the ones that don't.
The U.S. sustainability market is projected to reach $150 billion in sales by 2021, according to Nielsen.
Remember as an entrepreneur we are leaders to our communities, our network and our tribe. It can raise awareness to your customers, team and even competitors in being more eco conscious. A win-win for the earth and your business to be seen as a leader in green marketing. To reap the full benefits of eco-friendly products or policies, you need to market what you're doing to the world or – at the very least – to your target demographic.
Green Marketing Advantages
Being green or sustainable encompasses many elements such as: energy efficiency, the use of clean/renewable energy, water conservation, recycling and waste management, eco-friendly apparel, organic produce, sustainable farming and much more. The key to a successful green marketing strategy is to communicate authentic and concrete facts about a company's engagement toward social and environmental causes.
• Green marketing brings a competitive advantage
When you choose green marketing, you become seen as a conscious or responsible leader in your industry. 
This is true even for customers that do not prioritize environmental issues.
It also creates a wider choice of marketing points that you can promote and discuss with your customers, which go beyond traditional strategies such as having the lowest price, durability and style. 
Focus on your product's environmental and social benefits instead of solely marketing the price and value.
• Raise awareness on important environmental or social issues
If a company supports any causes, partnering with fellow environmental leaders can be part of its green marketing strategy. This can bring huge momentum to a campaign, an event, a training workshop and more.
For example, Patagonia donates a portion of their sales to environmental charities and is seen as one of the most respectable outdoor clothing lines in the world. In fact, they have an entire section on their website dedicated to environmental and social responsibility. Whole Foods supports sustainable agriculture with its suppliers and even created its own Eco-Scale for cleaning products sold.
These might be large-scale companies, but when it comes to green marketing advantages, the same possibilities apply to the smallest companies. For example, small businesses such as consulting firms can participate or create a  local environmental event such as Earth Day, which takes place on April 22.  These events bring great awareness and usually have their own activities, competitions and promotions in place. 
What are Disadvantages of Green Marketing
If you plan to start a Green Marketing strategy, there are a few disadvantages or precautions all entrpreneus should be aware of before hand.
1. Higher Costs
Changing your marketing tactics takes time and the development of a new strategy, typically means increased costs.
While your sustainable efforts and practices are designed to save money, when a company puts effort into changing their company to be more environmentally friendly, those changes can have expensive upfront costs. Can be large costs such as installing solar panels to other small costs but that can add up such as increase recycling bins around the office.
2. Costly Green Certifications
To commercialize your products as "green", depending on your industry you might have to go through a long and pricey process to obtain the environmental certifications. These certifications, which the governments, industry associations, professional associations and consumer rights groups distribute, use certain certifications to meet industry environmental standards. This is especially true for companies operating in the fields of energy consumption and recycling waste management. Respecting these standards can be difficult and that is one of the main green marketing disadvantages, particularly because without these official standards, customers and industries will have no way of measuring the facts of green "claims".
3.  Green washing
A lot of companies pretend to be eco-friendly when they're just engaged in what in marketing is called "green washing" As Green Marketing brings so many advantages to a business, a lot of big companies try to look "greener" and the majority of it is just green washing. Example: claiming you are using recycled materials when you don't.  Another example Disposable water companies are extremely harmful to the environment, yet you will see many that say "Our packaging is 100% recyclable", while the entire production process is so polluting that is not a sustainable business.
If it comes out that you're faking it, it can kill any credibility you have worked hard to earn from your consumers over the years. Many consumers have grown skeptical of seeing the word "green" stamped on products or services. The word "green" has been vastly overused and has practically lost all of its meaning.
What's more, some customers even see it as simply an excuse for a company to charge more for products with no environmental benefits. Whatever Green Strategy you have for your company make sure you are authentic and can walk the walk on all your claims.
How to Get Started
How can You get started? Is the questions many entrepreneurs will ask. I put together 7 action items all entrepreneurs can do with their company no matter its size:
1. Start with an environmental audit.
Do an environmental audit yourself or consider consulting with an outside environmental auditing service.
Such a firm may suggest a variety of changes, such as reducing electric bills by moving to an LED-based lighting system and migrating to reusable cups and containers.
Do audit yourself – with checking the trash in your business see how it can be reduced, look at your energy use how it can be more efficient, and look at your products and offers. Also use a free Carbon Footprint calculator to calculate your Carbon Footprint with Terrapass: https://www.terrapass.com and/or HP Carbon Footprint Calculator: http://h30248.www3.hp.com/cfc/index.html
2. Use recyclable materials.
The more recyclable materials you use, the eco-friendlier your business can be.
Biodegradable labels and 100% recyclable paper. 
Shipping boxes made with 100% recycled material and are 100% recyclable. 
Waste materials generated on-site are recycled, such as boxes, packaging materials, paper, bottles and caps."
3. Repurpose or redesign your products.
Companies can see dramatic reductions in their internal operating costs by redesigning how their products are made or disposed of. In many instances, products that reach the end of their useful life cycle can be repurposed as raw material in the creation of a new product, saving considerable dollars previously allocated to the purchase of virgin material.
4. Place recycling bins throughout the office.
As a green business, we realized that employees want to recycle, but you need to make it convenient for them.
Place recycling receptacles throughout the office.  Offering opportunities to throw something in a blue bin as opposed to a waste basket is most of the battle. 
5. Encourage and reward environmentally conscious behavior.
Encourage the use of environmentally-conscious packaging. If employees bring their lunches to work in glass containers or get to-go coffee in their own mugs, you can give them an incentive, or customers bringing their own bags as we see in grocery stores, bringing an old product and you giving them credit for a new purchase, or upon a purchase of a product/service you plant as many trees as it takes to build the product/service sold.
6. Reduce paper use.
We haven't shown a client a paper-proof concept in years. This is significant, because in advertising, clients are used to seeing paper mock-ups of campaign ideas. Instead we use various software and cloud application to communicate and update documents, instead of paper. Like many eco-friendly practices, going paperless had other benefits. We saved a lot of storage space formerly used for paper documents. We also became much more efficient overall.
7. Get everyone on board.
To run a green business and eco-friendly business, it's vital that everyone is dedicated to "greening the company," Get Employees to also participate in team-building activities and initiatives related to improving the environment.
Get everyone together for trail and beach cleanups. There's a company that has an initiative called Native Trails Challenge. This involves competing for hiking miles that translate to donation dollars for local environmental nonprofits.
Other Ideas
Your Green Marketing strategy will vary depending on your industry and demographics but here is other ideas that can apply to your business:
• Donating for Organizations such as 1% for the Planet
•Sponsor a clean up day
• Pledge to plant a tree every new order
• Have compost bin
• Create a garden -supply food for employees, costumer or community
• Find ways to utilize your product after end of life. Examples: Nike Move to Zero program
• Choosing your suppliers that are eco-friendly
• Choosing a Green Web Hosting account for your website the hosting companies try to make a better impact on the environment by controlling the carbon emissions from their servers.
•Use renewable energy 
• Refillable ink cartridges, and toners
• Organic Food
• Eco friendly beauty products
• Eco Friendly landscaping
Conclusion
In conclusion Green Marketing can be great advantage over your competitors and a way to bring sustainability talk to your team, customers and community. There is an initial cost and expense but use Green Marketing for a long strategy where you will reap the benefits in the next 3, 5, 10 years. Lastly make sure you do what you say you do, you will create more negative than positive claiming things you don't do.
Let's all make this Earth Month a productive month. Start with your environmental audit and do at least one action item before end of this month. Please put on the comments what that would be.
---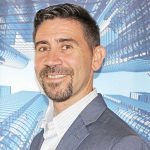 Article Written by Ernesto Comodo
Creative Director of 907K Marketing , Co-Owner of eBiz Marketing Academy and Marketing Director of LA South Chamber of Commerce.
15+ years of experience working in Marketing, is a Shopify Partner and Google Ads Partner.
ernesto@907k.com